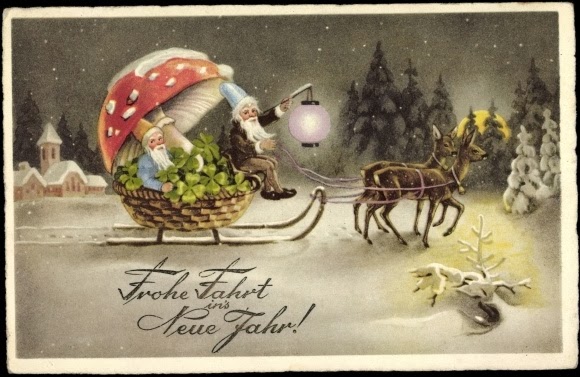 Fungi Friday 25th December 2020
Merry Christmas to you! I thought this would be a perfect opportunity to post a second piece about the Santa Claus and magic mushroom myth. I saw an Instagram post by Gordon Walker which criticised the oft-repeated story (oops) of Santa and fly agaric mushrooms. I asked for more info and he kindly suggested listening to a psychedelic mushroom podcast.
https://www.podbean.com/ew/dir-t3mdd-545caae
Just to warn you, it's a bit sweary and the author, Tom Hatsis, is pretty angry about the ignorance he suggests maintains the myth of fly agaric and Santa. He describes the proponents of this idea as conspiracy theorists. There is also a lot of talk about psychedelic drug taking which is not quite the content I'm looking for. I think you might have to read the book for him to substantiate his argument against the story.
What I gleaned from this interview:
There is no evidence that Santa Claus was a shamanic figure who consumed fly agaric mushrooms or used them to herd reindeer
There are no Siberian reindeer-herding shamans
Fly agaric does not appear in authentic Germanic Christmas cards, they're New Years cards which use fly agaric as a good luck symbol, alongside horse shoes and four-leaf clovers
Jesus was not a mushroom…
Fly agarics would not dry on trees (to release hallucinogenic chemicals) in the very cold temperatures of Siberia or northern Scandinavia
Merry Christmas and thanks for reading.