Follow @OakTimbers on Instagram
All Saints Lane is a residential cul-de-sac (apologies to anyone living there who saw me peering in) which has one incredible stretch of timber framing. Turns out you can rent one of the cottages and they have their own website. Possibly the least information you'll find on any website, however.
All Saints Cottage is dated to the 1500s and is described on the Historic England website as an "L-shaped timber-framed range." According to this TripAdvisor review, it "was a pilgrims' rest associated with Eastbridge Hospital. It later became cottages. At one time, a school of dancing operated on its upper level, which comprises one, very long room."
I hope those dancers didn't bang their heads too often on those low-hanging oak beams! Looking at these these buildings from the outside, it's the squiffy-ness that can give a sense of their age. This is not a technical term, but if it's neat and tidy it's probably from the 1900s.
I think a lot of people consider all doors in England to look like this. They don't.
These are the other demons I mentioned in a previous post. The one on the left hand side has hoofs, the one on the right seems to be a lion with a mane. It seems the hoofs are indicative of a demonic or devilish nature.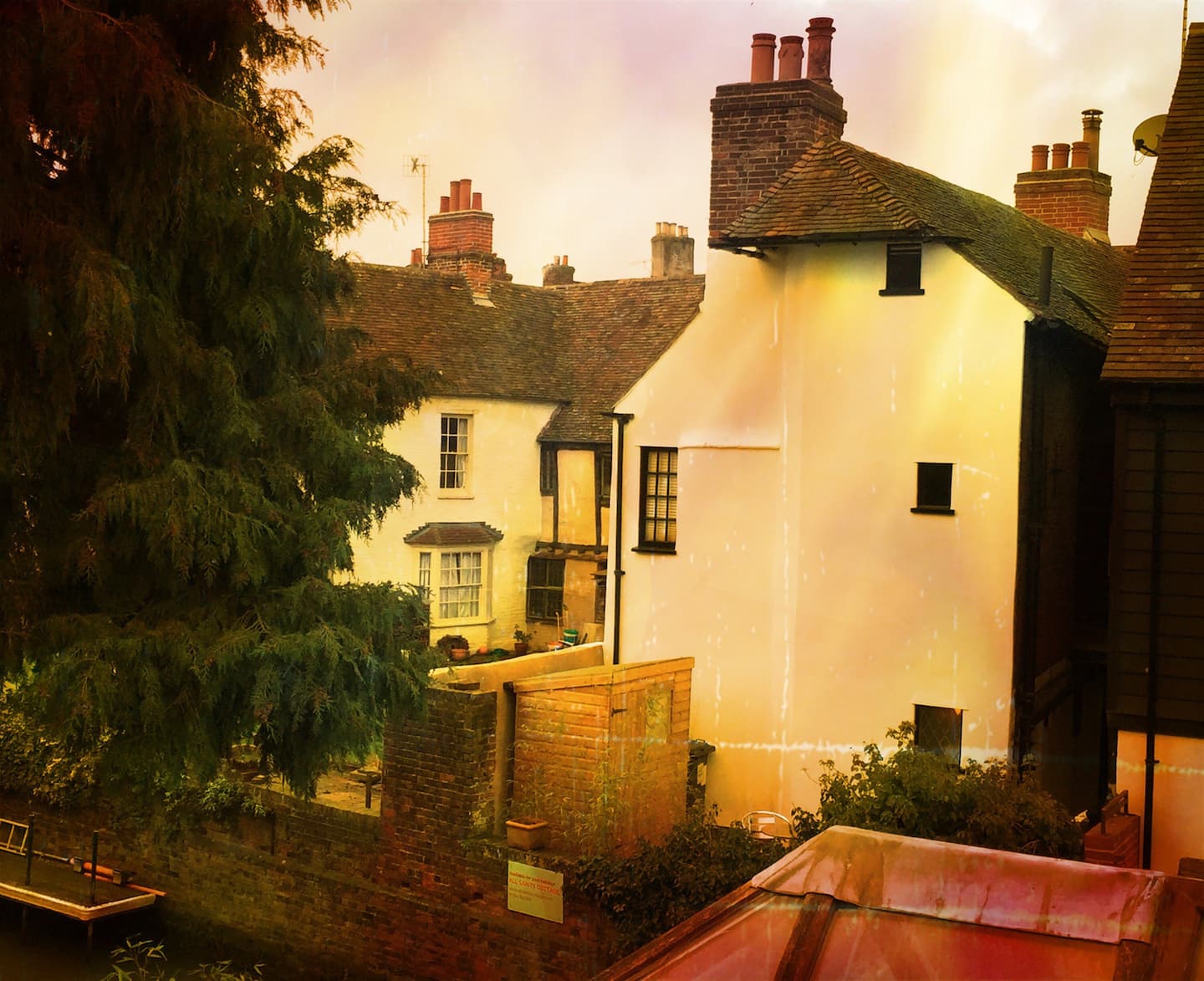 In this photo from the AirBnB page you can see how it's been swallowed up by a side extension. Poor timbers.
If you're not staying for the night, All Saints Lane is a dead-end, so your only option is to head back out onto St. Peter's Street.